You Deserve

Better

Cabinets,

Better

Service, and

Better

Results
You deserve to work with a subcontractor who makes your life easier, not harder. HNL Kitchen & Bath Solutions is your one-stop-shop for all your cabinetry and countertops solutions. With our team of dedicated experts and step-by-step turnkey process, you can trust us to get the job done right while staying on time and on budget.
Schedule a Consultation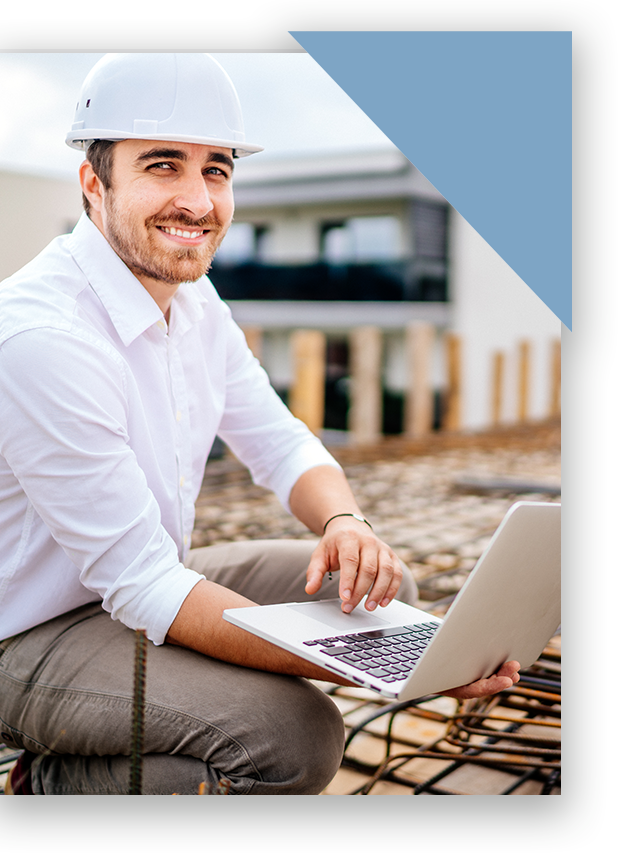 Subcontractors Should Make Life Easier, Not Harder
At HNL Kitchen & Bath Solutions, we know how frustrating it is when your subcontractor doesn't stay true to their word. When subcontractors drop off products and leave you high and dry, drag their feet, or fail to handle their responsibilities, you're left to clean up the mess. This put unnecessary stress on your plate and can even impact your reputation and your bottom line.
There's an easier way to get high-value cabinetry and exceptional service.
With over 15 years of experience in the construction industry, the team at HNL Kitchen & Bath Solutions has taken care of clients in New York and the surrounding area. We work with you, not for you. Our tried-and-true processes and attention to detail help you keep your multi-family projects on budget and on time.
Ready to put our team to work? Schedule a consultation, and we'll ensure every step of your project is completed correctly, from submittals to installation and everything in between.
5 Costly Mistakes Contractors Make When Hiring A Cabinet Subcontractor
Why General Contractors, Architects, & Owners
Choose HNL Kitchen & Bath Solutions
Turnkey Process
We'll handle every part of the process—cabinet and countertops, supply and install. And our project manager will ensure every part of your project moves smoothly.
One-Stop-Shop
Whether you're looking for standard cabinets, a custom solution, or something in between, we've got it all. No shopping around necessary.
Personal Full-Service Team
Each project has its own project manager, supervisor, and coordinator who ensure everything is done correctly and on time.
Service with Heart
You're not "another sale." We truly care about helping you reach your goals, and we treat every project like our only project.
I wanted to thank you for how you handled our last project. The cabinets came in perfect condition. We've had such a difficult time finding reliable suppliers for our construction project and your company is a breath of fresh air. Thank you!
HNL's attention and focus to the project has been recognized by our team and most importantly by the Owners. Keep up the great work! David Rivera, CCM
Abraham, It was always a pleasure working with you and your team. I learned a lot from your professionalism and overall industry knowledge. Joshua Remer
Get Peace of Mind & High-Value Cabinets in Just 3 Steps

Schedule a Consultation
We'll get to know you and your construction project, discuss your goals, talk numbers, and help you determine which of our three packages is right for you.

Put Our Team to Work
Our turnkey process, passionate team, and accurate pricing will work alongside you to maximize the value of your project's custom cabinetry and countertops while minimizing headaches.

Complete Your Project on Time and on Budget
We'll make your kitchens and bathrooms functional and stunning—so you can avoid costs, move forward with your project, and relax knowing it was done the right way.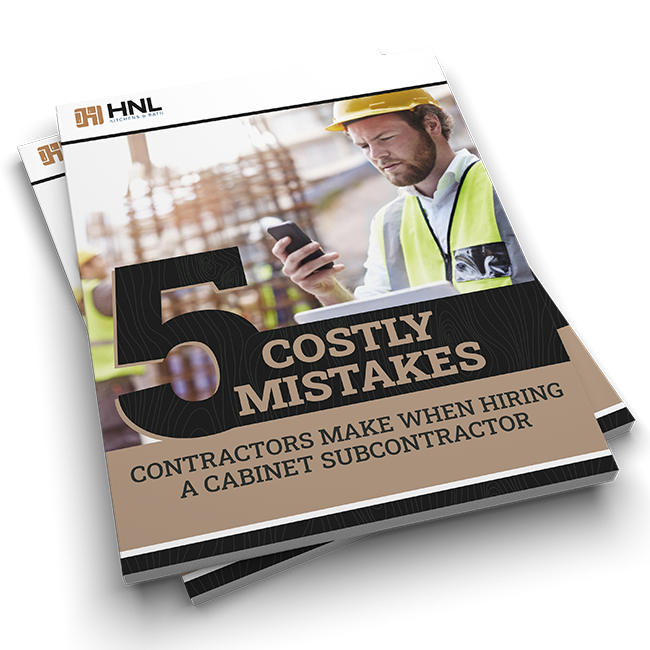 Don't Let a Bad Subcontractor Make a Mess of Your Project
Now more than ever, you can't afford to waste time and money on subcontractors who don't carry their weight. But all too often, that's exactly what happens. It's frustrating and can make choosing a new subcontractor a daunting task.
So how can you make sure you're choosing the right subcontractor? Fill out this form to download our free guide, 5 Costly Mistakes People Make When Hiring a Subcontractor, and find out how to hire the best team for every job.