Casework vs Millwork: What is the Difference?

Many contractors involve millwork or casework in some form or another. Although these terms are sometimes used interchangeably by architects, they do not mean the same thing. It's helpful to know the difference before hiring a cabinet subcontractor. Knowing the definitions and the circumstances under which you would want one over the other can help you plan your new construction project to get the best out of your budget.
HNL Kitchens & Bath specialize in the multi-family construction industry to provide solutions for residential units where kitchen and bath cabinetry, countertops are being installed. In most cases a new development will have other amenity spaces such as lobby or recreation room etc. which contractors / Developers are looking for ways to combine these trades as one in order to save money or for better coordination between subs. But in fact, combining the same subcontractor for cabinets with other amenity millwork can be more cost effective. This is because they both require different budgets and capabilities though it's not really an exact match.
To find out more about the difference between millwork or casework, read as follows.
What is Casework?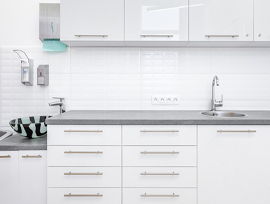 In the woodworking industry, the phrase casework refers to wood cases or boxes. As a result, casework literally translates to "box manufacturing. "Cabinets, bookshelves, Vanities, cupboards, and a variety of other storage cabinets are examples of casework boxes.
Parts may be partially prefabricated and constructed on-site later, such as a prefabricated fitted kitchens, or they may be totally prefabricated based on standard measurements. Casework can also be built from the ground up, according to specific measurements. Specifications, Casework entails the creation of boxed furniture such as cabinets (both display and storage), racks and drawers, bookcases, storage spaces, and kitchen drawers, among other things
Generally, casework construction would not include custom-made furniture and would instead be used in a modular setting. Any cabinet manufacturer or other furniture manufacturing company should supply pre-fabricated building goods that may be built on site for the final end product.
What is Millwork?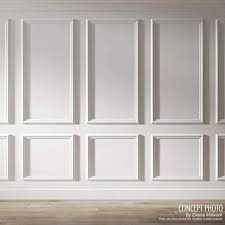 Millwork is woodwork that has been fabricated in a mill, as the name suggests. From doors and panels to moldings and trimmings, the phrase encompasses a wide range of objects. These are usually customized components that are installed on-site according to the clients' exact requirements. As a result, millwork items are frequently one-of-a-kind in terms of dimensions, forms, and materials. As a result, casework is classified as a form of millwork.
Millwork, also known as millwork design, refers to finished construction items or woodwork created in a mill, such as doors, crown molding, wall paneling, display counters, among other things. However, despite being built of wood, pieces that are important portions of the building itself, such as the ceiling, flooring, or siding, are not included here.
Differences Between Millwork & Wood Casework?
The fundamental distinction between millwork and wood casework is that millwork is frequently custom-made to meet a client's specific requirements, whereas casework is not. Casework, on the other hand, usually refers to prefabricated or modular furniture, however this is not always the case. There can be various varieties, and in the case of casework, customization of colors, surface treatment, and other factors can be done at the user's discretion.
Casework is usually less expensive since it can be mass-produced. Another disadvantage of casework is that it is typically mass-produced, whereas millwork is custom-made for a specific area of the structure and cannot be reused for another project. Let's see some other comparisons in terms of:
1. Production
Wood casework is typically mass-produced using standard sizes, materials, and designs; however, this is not always the case. Millwork, on the other hand, is produced in limited quantities and is frequently one-of-a-kind due to client requests. Millwork is therefore less common than casework and has a greater range of variations.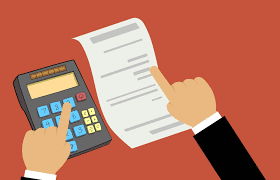 2. Cost
When casework is mass-produced and based on conventional dimensions and measurements, it is usually more cost-effective. If the casework parts are sold as flat pack or ready-to-assemble furniture, the price is significantly lower.
Millwork, on the other hand, is more expensive because it is usually custom. Millwork is typically fitted onsite by woodworking professionals due to the bespoke nature of their parts and design, therefore labor costs are also a consideration.
3. Integration
As wood casework is normally created to a set of standards, the parts may not fit properly in position or blend in seamlessly with the rest of the structure. For example, if you need book storage beneath the stairs, a store-bought bookcase would be tough to fit into the available space. Because wood casework cannot be altered, the finish may clash with your décor.
Millwork, on the other hand, may be smoothly blended into any structure, becoming a part of it rather than just filling it. Millwork doors, for example, are custom-made to fit any space since they are measured and constructed to meet the size of the client's door openings.
Millwork, like a bookcase under the stairs, can be created to fit into the geometrical areas meant for it. They can also be finished to match the aesthetic of the building they'll be installed in, whether that's through the use of a certain veneer, color, or shape.
4. Architectural Millwork vs Casework
Architectural millwork items with intricate designs and precise measurements rely heavily on architectural and technical drawings. The millworker will be unable to build the piece accurately without clear and precise plans like these.
It could also have an impact on how the piece is installed and used. Wood casework, on the other hand, may be manufactured to a set of pre-set standards and measurements, so it doesn't rely as largely on architectural plans.
Some wood casework, on the other hand, is built from the ground up, necessitating comprehensive shop designs. This is especially important if a QCP-certified woodworking project contains casework, as it must meet the Architectural Woodwork and AWI Standards for wood casework.

5. Final Product
Millwork and casework are both essential components of any construction job. As a result, it is critical for architects, interior designers, developers, contractors, and manufacturers to ensure that shop drawings are accurate and of high quality.
When deciding between casework and millwork, you must take into account all of the variables. Though millwork is more expensive, the custom-built products are of great quality and crafted with care.
Our Services offers the benefits of both a millwork shop and casework by combining high efficiency with cost effectiveness. We will custom fabricate cabinets for your project, provide all project management services including highly efficient shop drawings in addition to an installation team that is second-to-none!
Reach out to us for a smooth efficient project execution.