Treat project estimates like you would expect the job to install!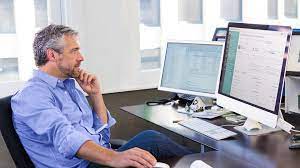 When estimating is done right, the rest of the project should be executed smoothly.

Most change order arguments on a project, comes from a lack of detailed attention to the estimating process, to make sure everything is covered to a level of proper installation.
With that being said, how can we expect quality estimates from our subs when we are not sure if we will hire that sub or not? Why do you think they will invest that level of detail?
A Quality developer or contractor will cherry pick their subs based on their core values to deliver on the project. We all know that and this is the right way to do it. We really need the base price to justify if the sub we aim to work with falls into the game and is worth proceeding with. For that purpose a projected budgetary number should be enough to lead to a conversation if they are the right fit to work together or not.
If the contractors needs are well addressed and the average budgeted number seems to fit, this should lead us to provide a commitment to proceed into estimating with them…
Now that we are in relationship with our preferred subcontractor, the negotiations upon estimating should be an easy process to get into contract.
When we provide a commitment to our subs, they can focus on the quality of the project from the get go, which is "Estimating".
And it also saves us time to respond to so many bidders, with so many open questions left on their proposals,
false
leveling sheets, constant chasing from sales reps and so forth, which is not adding any value to the project.
By the end of the day, the results of choosing the sub we want will be the same…


To recap, Here are the 3 simple steps to assure a quality chain of action on a project
Get a budgetary price from your subs.
Give them a commitment so they can invest their time in estimating.
Expect a smooth installation to follow through.
We at HNL Kitchens & Bath Solutions work with our clients from pre construction, through estimating and installation to assure the best return of investment and avoid wasted time and money so they can complete tier projects on time and on budget.
You deserve better!