Don't just get a Free Estimate - Get the best out of it.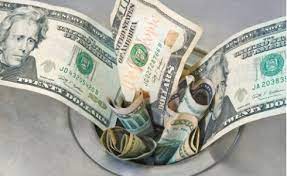 In construction, most bidders are offering free estimates so it gives the buyer a chance to explore between all of them and choose who they want as their contractor.
Paying for estimates would have its own challenges, such as how many bidders to take an estimate from and avoiding wasting money on disqualified competitors.
Now, let's analyze if the so-called free estimate is really free or is it actually costing you money. And if it does - what's the best solution that will keep costs down for this to be considered a "free" offer?
In order to understand the essence of a free estimate, we will explore the way some contractors are dealing with the cost and how they are triggering different outcomes.
Contractor 1, Let's assume this contractor is a well established company and know how to run a business. If they offer free estimating, they will incorporate the cost of estimating into their general operating cost. Which will now be added to the total price of the potential buyer. If the cost is 5% of operations, the contract sale will now be 5% more.
Contractor 2, Is a company that will give you low bids in order to get your business. They offer free estimates as part of their strategy, but do not implement cost-estimating into the operating costs which means they're really giving away money from No Profits or profits. This is a true challenge for the company and for the client, because this extra cost of the company will roll over year after year and the company will collapse out of debt and will go out of business in middle of the project, which for the client that means to hire a new subcontractor that will now cost them as much as 25% more than the original contract and budget.
Contractor 3, This contractor understands that to keep up people doing estimates for free is a big cost, so what he is doing he is guessing numbers with one blink of an eye on the project plans and is shooting a low bid out to the client. Then when he gets on the project, sooner than later the fight starts, if this or that was included in the contract or not. So they will either throw you many change orders to increase the price of the job, or they will simply walk away in the middle of the job and the client will be forced to take on a new contractor. In either way it is a very costly experience. Most likely more than 25%
As an assumption out of the 3 types of contractors, there is always money associated that you will end up paying for an estimate in any direction you will take it.
There is also a cost associated on the client's side. The GC or developer needs to have people on staff to level all these estimates that come in, They need to answer all RFIs, Get annoyed daily from so many sales people following up with them to push for the deal. The more estimates they get, the more time they need to spend on each estimate which in fact only 1 out of 10 will truly serve them on the project. How much does that cost and where does this money come from? That also needs to be configured in the so-called Free Estimating concept.
In a perfect world, The estimate should be chargeable the same as installation. Installation you understand that to take it for free makes no sense. you wouldn't trust or expect the work to be done too well, When you pay for it and for the right people you feel confident that the work will be done properly. The estimate shouldn't be different. If we would all pay for it, our attention from all parties would have been different to take the right action from the beginning which will help streamline along the entire execution of the project.
So what's the solution ??
The best solution the estimates to cost you less and to maximize the best benefit out from the bidding process is as follows,
First thing, you should have a pool of qualified subs in every field, which you trust and is a best fit to your core values.
Don't take on bids from 8-10-15 bidders, this is costing you a lot and minimizes the value the more you get
Take on 2 or maximum 3 bids only, and from qualified subs you know will serve you best.
Before you take on a detailed bid from any of your bidders, do a basic walk through with each of the bidders, to discuss your best interest on this project to see which one will best fit for the job
Get average budgetary numbers from each of the bidders, by matching the scope to similar projects done in the past.
When you do your analysis to pick one of your bidders you would like to work with on this project, reach out to that bidder and tell them, we are aiming to take you on on this project, for the following reasons.. And share with them your true interest why you want to work with them.
Ask your pre-selected sub, to get a firm estimate submitted in order to be able to go into contract.
Tell your pre-selected sub that he is not awarded yet until the final estimate comes in and if the estimate will be way different from the budgeted number, you will need to do another round by getting another estimate from your other qualified sub. This will keep them sharpening the pencil to give a fair number and not to take advantage of the loyalty you have with them to profit too much out of it.
Ask for additional discount from your sub, by explaining that you have shortened their sales process which would have cost them way more money to acquire clients. So they should share the savings with you.
By doing it the way described above, the estimate will not just be free but it will make you money and save you a lot of headaches and extra unnecessary cost. You will benefit to build your reputation with your clients and build projects on time and on budget to a maximum satisfaction.
Don't just take free estimates. Take estimates that will free you up


We HNL Kitchens & Bath Solutions are looking in deeply to help our clients get the best out of their time and money. We believe you deserve better by doing the right things the right way and ultimately finish the job on time and on budget with peace of mind.
Give us a call to serve you on your next project