3 Important Considerations When Choosing a Construction Partner for Your Multi-Family Construction Project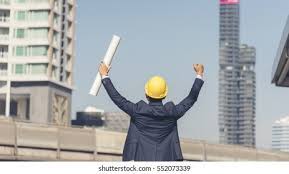 Planning a Multi-Family construction project? Here's some helpful guidance on choosing the right Subcontractor.
As a general contractor or project owner planning a construction project in the multi-family construction space you will find no shortage of Trade contractors and Construction managers in every field willing to bid on your construction project. Assuming that your project is of a certain minimum size, most of them will be professional outfits with solid business practices and reasonably well developed project management skills. If they have a professional estimating department their bids will likely be close as well, or at least in the same ballpark. So with all things being equal, how do you choose the best contractor to whom you will award your multi-family construction project?
These 3 qualifications are essential.
1. Choose a Subcontractor firm with strong organizational systems in place in the Multi Family space.
Some builders view every project as if it were cut from the same template. While it's true that every project has common core elements (managing a schedule, a budget and delivering a successful project), there are aspects to multi-family construction that are unique to the market. Look for a Subcontractor who has fully internalized these differences and has a deep level of experience specifically with multi-family residential construction.
2. Ensure They Have A Responsible Team
As mentioned above, a firm's direct experience in the multi-family construction matters greatly but it should go without saying that the actual team to be assigned to the project is where the rubber meets the road. Be sure that the Project Executive, Project Manager and Construction Superintendent that will be working on your project have a proven track record building similar projects in multi-family construction along with the specialized experience required to deliver a successful project. A truly qualified construction manager will have no trouble providing the resumés of the team at bid time.
3. Test their communication responsiveness
Communication is key in construction. The success of a well performed project can rely just on that. Check with your subs, what are their communication policies throughout the organization in regards to how often to respond to emails, how do they transfer and update the project team with crucial data information. When you first get on the phone with a new sub, as they ask you the proper questions of the project along with going back and forth with bidding deadlines, you can get quite a bit of a feel how responsive they truly are.
We at HNL Kitchens take all of the above very seriously to assure your max satisfaction.
Reach out to us to discuss you next project how we can help