The HNL Kitchen & Bath Solutions Process
Now more than ever, the last thing you should have to deal with is a bad subcontractor. At HNL Kitchen & Bath Solutions, we understand how frustrating it can be when your subcontractor doesn't provide you with the quality and attention you deserve.
That's why we treat each client as our only client. Whether you're working on a high-rise condo or medical facility, with our team by your side, you can feel confident knowing your cabinets and countertops are in the best hands possible.
We Provide Peace of Mind, Not Headaches
A good subcontractor can mean the difference between getting the most value out of a project or barely breaking even. You shouldn't lose money and sleep, trying to clean up a mess someone else created.
HNL Kitchen & Bath Solutions' one-of-a-kind turnkey process provides you with a full range of all types of cabinetry in the current market, promoted by architects and designs. We also provide in-house shop drawings, product data submittals, field measuring, product ordering and quality control, delivery, installation, and much more. We'll do everything we can to ensure your project runs smoothly—even after our part is completed.
Our hand-picked project manager, superintendent, and project coordinator will oversee the delivery and installation of your cabinets or countertops, checking for quality and accuracy. We'll stay on time and within budget, without any unexpected hiccups or delays. And we won't leave until it's done right.
Each project is managed using Construction Online, a software that allows you to track every aspect of the job wherever you are.
Our experienced team provides an unparalleled level of quality, reliability, and consistency from your initial consultation and scope meetings to the delivery and installation. Schedule your free consultation to get started today.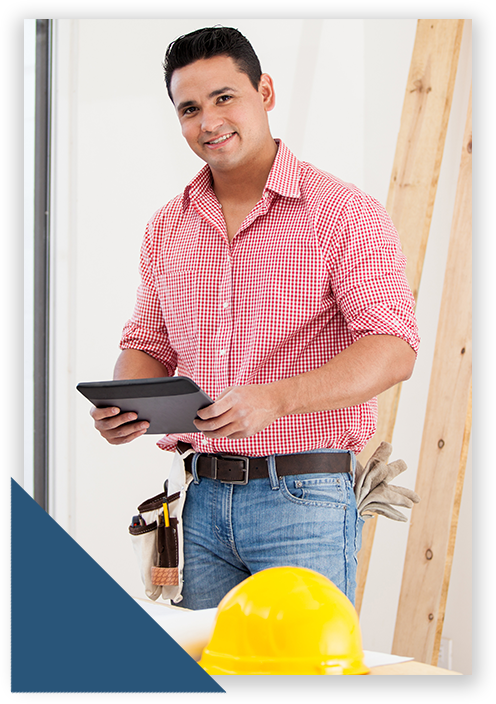 All-Inclusive

Custom and standard high-quality cabinets & countertops



Accuracy
On-site as-builts, detailed shop drawings, & extensive quality control



Convenience
Turnkey process includes supply and installation



Support

A team of experts custom-picked to oversee your entire project



Value
Extensive attention given to you and your project



Technology
Track schedule, submittals, deliveries and punch out with our online client portal
What You Can Expect from Our Turnkey Process
Select the Perfect Cabinets for Your Project
All of our cabinetry meets ADA Compliance, adhering to the rules and regulations of handicap accessible requirements. This includes special base cabinet heights, as well as removable sink base cabinets and vanities for future accessibility.
We also provide HUD approved with pressure treated TK and fixed built-in shelving. Explore our wide selection of cabinet styles and features below!
Choose Framed or Frameless
Framed Cabinets
Using traditional American carpentry techniques, HNL builds beautiful framed cabinets, all easily customized for endless design capabilities.
Here, the rails and stiles come together in a classic frame at the forefront of the structure, adding interesting dimension and a stable showcase for your door panels.
Framed cabinets are built with plywood for superior structural stability and moisture resistance. Crafted of multiple layers of wood veneer, this hard-wearing material is sturdy and scratch-resistant for powerful everyday performance.
Advantages: Strength, durability, versatility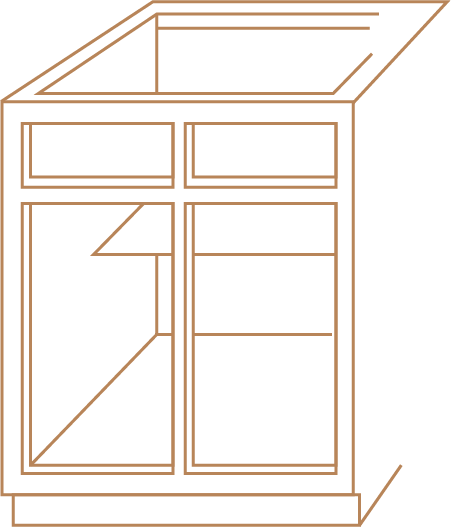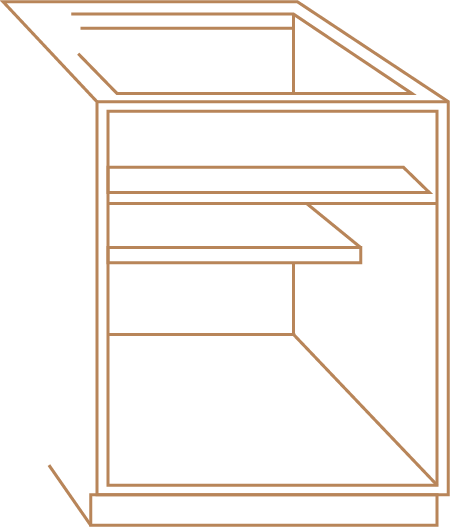 Frameless Cabinets
For a sleeker, more modern aesthetic, our craftsmen incorporate advanced European manufacturing methods to create stunning frameless cabinetry.
This contemporary design with full overlay doors grants users full access to the cabinet's interior, providing greater storage space and a cleaner appearance.
Frameless cabinets can be built with plywood or particle board. Our high-grade, low-cost particle board is exceptionally dense, warp resistant, and highly durable. It's ideal for supporting shelves, drawers, and fixtures of all kinds.
Advantages: Chic, roomy, unconventional



Slab




Shaker



Recess Profile



Raised Panel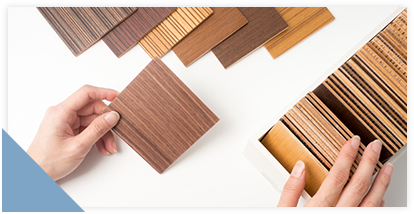 Select from a vast assortment of popular and rare cabinet veneers cut from the world's finest wood species. Rift sawn from hardy oak, walnut and other varieties, each product delivers long-lasting strength and rich, vibrant color for a fabulous natural look:
Oak
Hickory
Cherry
Walnut
Birch
Alder
Maple
Pecan
Mahogany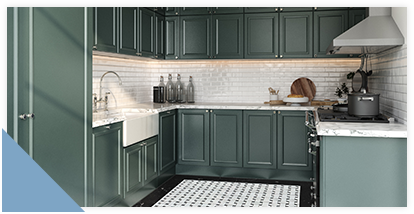 With options ranging from high gloss to matte to satin, HNL stocks high quality lacquers capable of matching any paint shade imaginable.
Our experts meticulously apply each coat, building up your cabinetry's durability as well as water and dust resistance.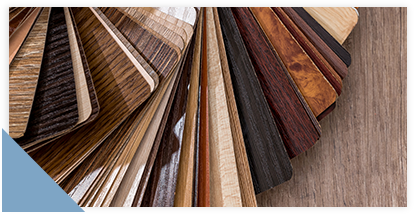 For added protection and ease of cleaning, laminates and HPL options infuse simplicity, style and extreme functionality.
Thanks to its versatility, high-pressure laminate can be matched to your wood doors and drawer fronts perfectly, creating a seamless look for any budget.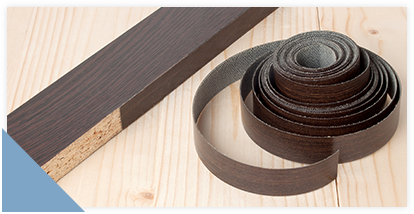 Like its high-pressure alternative, thermofoil or melamine is applied to the cabinetry in panels, creating a flat protective covering that will last for years.
LPL finishing proves highly cost effective and can match most wood species looks, allowing you to imbue the space with a high-end look for rock bottom price.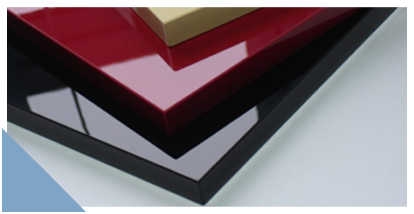 Similar to lacquer, acrylic smooths the surface of your cabinetry, infusing a brilliant sheen and colorful style perfect for the contemporary multifamily.
Scratch, UV and moisture resistant, this thick, glossy coating is easy to clean and delivers topnotch durability.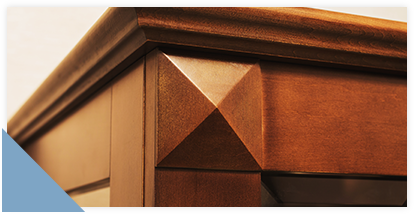 Solid wood cabinet doors provide a natural wood feel and look This sturdy material also gives you the opportunity to craft detailed designs into the door frames and center panels, creating a piece unlike any other.
Choose Your Hardware / Accessories
From knobs and pulls to sturdy bars, plates and hinges, HNL handles every custom element from start to finish. Unique J-pull handles add contemporary luxury, while beveled finger pulls bring modernist flair.
Whatever your taste, we have hardware to match. We also carry Blum Hardware, one of the most popular high-end brands for soft-close drawers.
Drawer Box

Dovetail Drawers
Stunning wood planks join together seamlessly in the highly resilient dovetail style, providing a polished look that can withstand decades of wear and tear.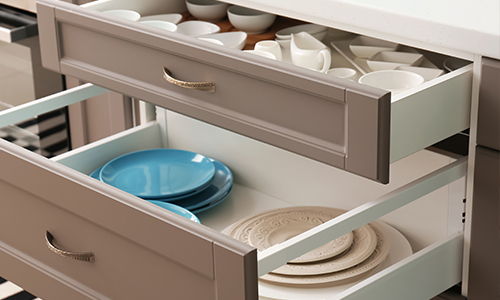 Blum Tandem Drawers
Blum's breakthrough drawers set a new standard for smooth gliding action and soft-close elegance, turning even the most well-trafficked kitchen into a sanctuary.
Drawer Tracks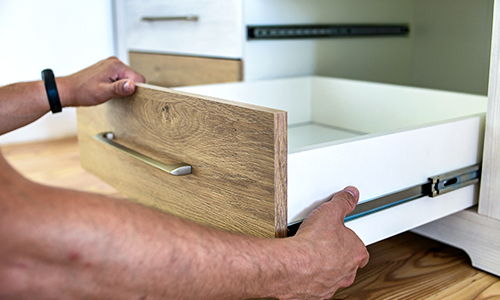 Side-Mount Tracks
Fitting virtually any drawer depth, our durable ball-bearing drawer slides boast full extension, excellent ease of movement and the softest close available.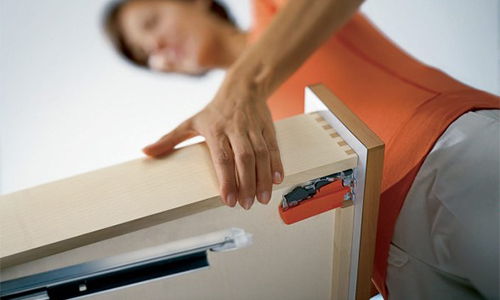 Under-Mount Tracks and Soft Close
For better sanitation, superior control and smooth coasting, under-mount glides offer aesthetic appeal to match their sleek, self-closing, soft-close convenience.
Door Hinges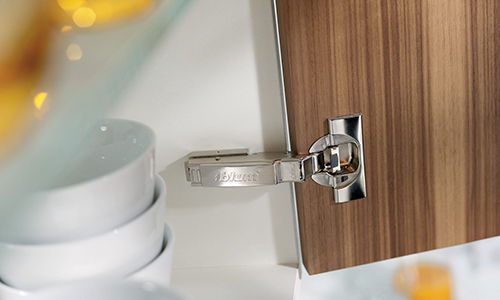 European-Style Hinges

We offer European style hinges with 6-way adjustability and built-in soft close mechanisms.
Handles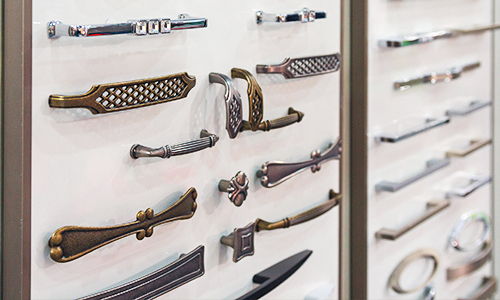 Handles & Knobs
The revel is in the details. When the handles, knobs and other pull-ware are crafted to HNL standards, the entire kitchen feels that much better to the touch. We will pre-drill your cabinet doors when cabinets are made with our custom lines.
Select Your Countertop Material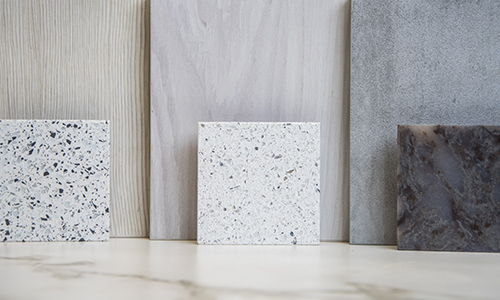 Quartz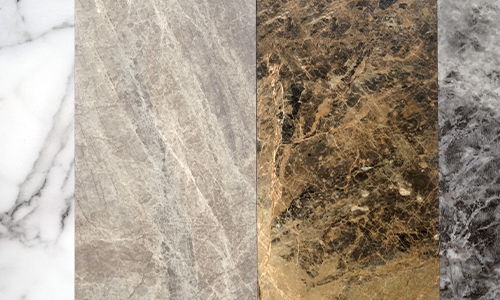 Granite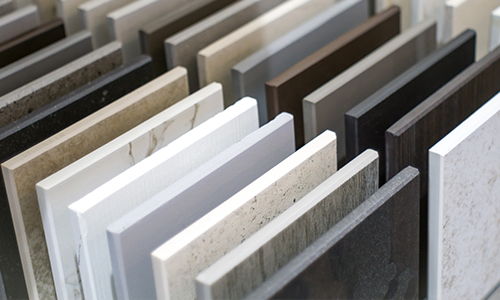 Solid surface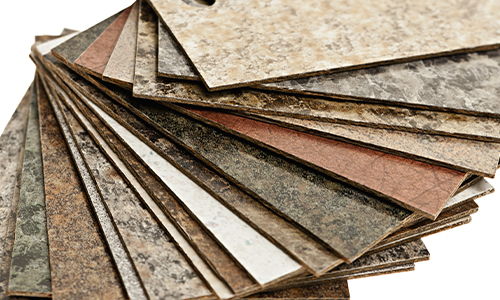 Plastic laminate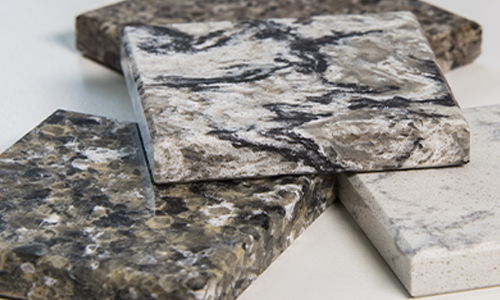 Cultured marble
Your Project Deserves Excellence
At HNL Kitchens & Bath, our turnkey process ensures every aspect of your cabinetry is handled with care and heart, so you can have peace of mind knowing it will be done the right way. Schedule a consultation now, and let's get to work.