Are you short with quality trade partners ?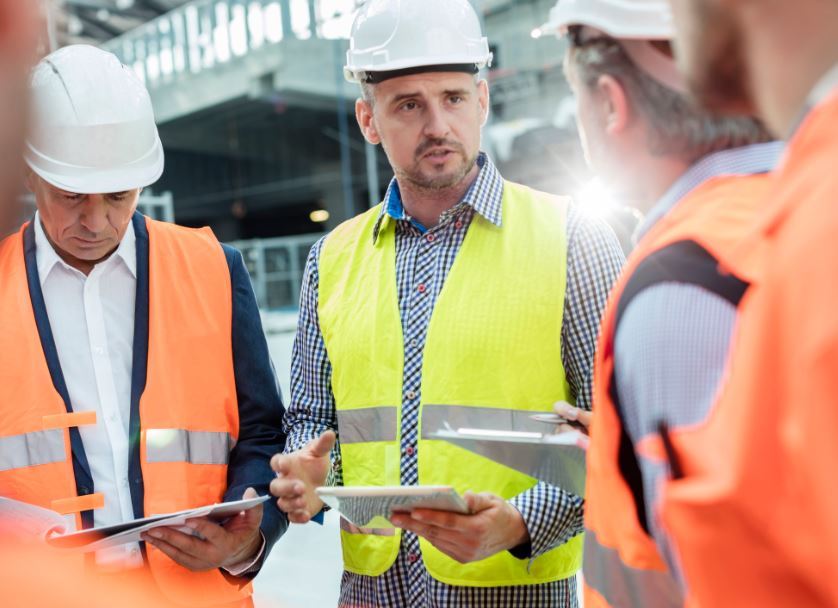 The trade partner shortage makes the process of finding, hiring and retaining top talent more challenging than ever. First, you need to have the right information to choose a quality contractor and — hint — that goes far beyond their cost estimates. Then, you have to make yourself into a "builder of choice" for these top trades.
Almost every builder these days has the business acumen to strategize the customer journey. But far fewer think carefully about their trade partner/subcontractor journey. Why is this important? With today's sub shortage, you can be sure that every day, your best trades are facing choices. If your framer has two jobs they could be working on today, for two different builders, will they choose your job over another? That decision will affect the timeline and cost of your entire project, so you should be doing everything you can to make sure you are their top choice.
Its important to go over the basics of what it makes a good choice of hiring and keeping great trade partners.
No matter how efficient a company's internal operations are, it's the relationships with trade partners that can make or break a construction project. And since there is no clear cut guide on the process of teaming up with trade partners, sometimes it can be difficult to effectively interact with them and achieve success on a project within the constraints of time, cost and quality. Working efficiently with trade partners starts with being smart when you choose them and identifying companies that have values and goals very similar to your own. And whether you are working with a core group of trade partners that you always use or new trade partners, you and your employees should treat the situation the same because the job will only be successful if communication and collaboration are used to create a level of mutual respect.
Of course, clients receive the best results when you, your team and any trade partners are working well together. To ensure the best results and your client's happiness, try focusing on these things:
– building camaraderie through open communication, teamwork and collaboration
– fairness and honesty in business dealings
– creating jobsites that support the highest levels of morale, efficiency, safety and productivity
– championing the successes of everyone on the team
Since the construction industry is one that can easily follow a compartmentalized and sequential workflow — where information is passed down from one area to the next and communication might only occur at the hand-off — but having a more collaborative process creates a team that can work together from the first step of a project to the last. Open communication and collaboration promote teamwork which is a great thing since trade partners are extensions of your own team when they are working with you on a specific project. Also, educating your trade partners early on in a project — about anything from the specific goals of a project to the technology your company uses — creates a team environment, which will provide encouragement for your trade partners to produce their best work.
If you achieve positive and mutually respectful relationships with your trades, chances are you'll be rewarded with more than just a profitable job that runs smoothly and a happy client. In the future, if multiple jobs present themselves to trade partners, they might have to give their preference … and depending on your history with them, you just might be rewarded with their decision to choose you over someone else's project.
To learn more about how to avoid costly mistakes when hiring subcontractors, download the pdf by clicking on the image below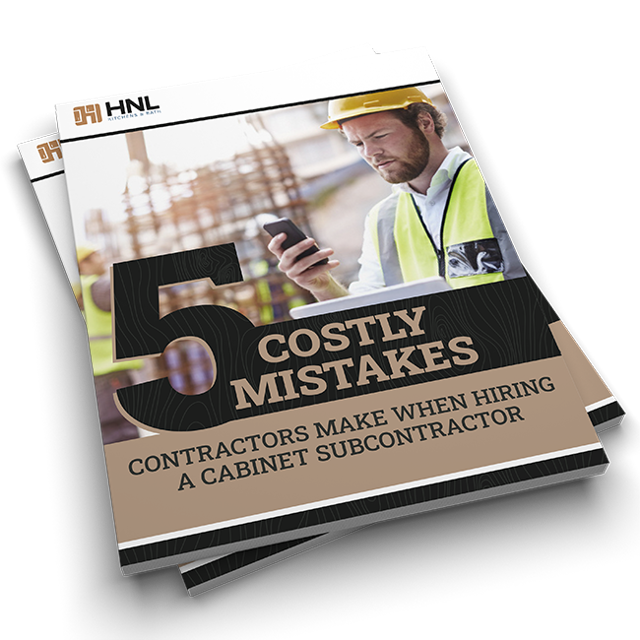 We at HNL Kitchens & Bath, want to help you make your life easier by taking full responsibility with proactive communication efforts along the entire length of project cycle.
Don't wait another day - reach out today so that our team can put YOU on their schedule once AND FOR ALL