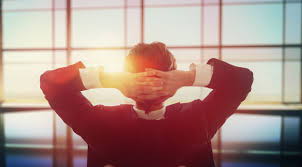 What is your definition of "peace of mind" in construction?
The process of deciding who should be hired as a subcontractor can sometimes feel overwhelming and make it tough to sort through all the data, but there are some key pieces that may help you level out your decision.
When we ask developers or general contractors, if you could have one question answered, what would be most appreciated? The answer is usually "Peace of Mind". When asked to define this term and get the full understanding, we usually hear the following.

Get my job done on schedule as promised.
Communicate openly and honestly about any discrepancies or issues

Minimize the complexity for us to involve in your trade.
After looking at these 3 line items, the assumption we get is they are looking for peace of mind, they want to have a comfortable day by knowing everything is running smoothly. They want to look good in the eyes of their clients. They want to feel more confident on the quality of the project outcomes.

For us HNL Kitchens & Bath Multi Family Solutions it was a great opportunity to take the concept of peace and build our strategy around that.
The cabinetry trade of construction is a fascinating industry, with every trade having its own set of values. We put together our package to fulfill the client's wish list as follows:
Be prepared properly at scope meetings by knowing all of the project and plan details.
Getting deliveries on time
Getting the product as ordered and approved
Get professional and clean shop drawings
Get proper communication
Show my project as important on its own
Show up at deliveries to control inventory and QC
Deliver cabinets labeled per unit
Only deliver what's needed and not deliver other locations not ready
Installers to complete installations at first shot and not leave anything out for later
We should have one point of contact that knows the job inside out.
We should not need to chase you for information. Feed us most in advance.
We want the most minimized damage issues on your product when they arrive on site
Be respectful to our team and to other trade partners.
Show up at scheduled PM meetings
Don't ask for payments other than it has been agreed upon in our contract.
We don't want to hear that materials or subs are not showing up because you haven't paid them.
The use of our payments to cover balances with sub tier vendors
Cabinets should fit properly as per drawings and field conditions. We don't want field surprises
Show that you care about the site progress by walking the site consistently to ensure that everything is running smoothly.
Get back to my emails in a timely manner.
Make sure my other trade partners are not coming back with back charges because of you.
Don't change your pricing in middle of the contract
I hope you are a strong business and I should not get surprises in the middle of the project.
I want you to have enough manpower to pay attention and be proactive on my project.
Having an organized punch out system we should be able to track completion progress.
Your cabinets are made of good quality. It should not have any defects down the road.
Keep safety rules all the time by wearing hard hats and other items necessary.
We always aim to hear more of our clients wish list and add them to our commitment to full that gap for them
What is your definition of peace of mind ??
Reach out to us to customize your piece of mind wish list and get the results you want and deserve.